When Rehab and Meetings Aren't Enough: Alternative Addiction Recovery Methods
Posted: May 25, 2018
While every drug or alcohol addict's individual journey of recovery is personal, the normal path addicts follow after taking the initial step of admitting they have a problem often involves going through a rehabilitation program (either inpatient or outpatient), attending meetings, and then trying to stay on the path to recovery for the rest of their lives. But because recovery is an intensely personal experience, this standard path might not fit everyone who is overcoming an addiction. What's more, the National Institute on Drug Abuse claims that no single treatment is right for everyone, and an effective treatment addresses all an addict's needs – not just the drug or alcohol addiction. Therefore, some addicts might explore alternatives to the standard treatment path to provide themselves with a more holistic recovery experience.
Outdated Solutions to an Expensive Problem
The cost of addiction – including tobacco, alcohol, and illegal and prescription drugs – in the U.S. add up to more than $820 billion every year. That staggering figure includes healthcare costs as well as those associated with crime and loss of on-the-job productivity. In addition, according to a piece on addiction treatment in the New York Times, of the nearly 24 million people addicted to alcohol or drugs, only 1 in 10 will get treatment. What's more, the treatment sometimes fails to keep them clean and sober. Why? Most programs are rooted in outdated methods instead of newer approaches that have been shown to be more effective and, possibly, less expensive for the recovering addict and our nation. Plus, depending on the addict's own personal journey, some of these could be combined with traditional recovery methods. Here are just a few.
Meditation and Yoga
Meditation can help the mind form new neural networks that can alter temperament and character. As each new neural connection forms, the mind becomes "remapped" and more open to learning and change. This is essential when addicts need to change behaviors that feed their addictions. Meditation can also be combined with yoga, which can help an addict become more "body aware" with deep breathing and just a handful of simple poses. While meditation can literally help change addicts' minds, yoga can change their consciousness, and possibly work their bodies in ways they haven't experienced before.
Diet and Exercise
A change in dietary habits, combined with plenty of exercise, is an essential component of any addict's recovery. Foods that contain omega-3 essential fatty acids (such as salmon, herring, mackerel, walnuts, flaxseeds, and chia seeds), complete proteins (which also includes meat and fish in addition to eggs, quinoa, and buckwheat), and antioxidant and anti-inflammatory vitamins and minerals should be a major component in the diet of any recovering addict. In addition, regular exercise, such as weight lifting, running or walking, martial arts, and swimming, releases endorphins that can help boost an addict's mood, reduce stress, and provide regular structure to daily life. So much like yoga and meditation, diet and exercise are two other ways to "rewire" the brain during recovery.
When Non-Traditional Recovery Methods Won't Work
Unfortunately, many addicts also suffer from mental illness or participate in criminal activities to feed their addictions. No yoga position or meditation session will help an addict who steals. Likewise, an addict who suffers from severe depression or schizophrenia probably can't reverse the symptoms by suddenly taking up jogging. Addicts who are criminals are often forced into recovery as part of (or in lieu of) their sentences. Those with a mental illness most likely also go into recovery as they get treated. Moreover, a long-term, heavy addiction will probably require a complete detoxification before any other recovery process is started. Regardless of the cause or depth of the addiction, the first step is always the same: seek help.
A common saying among addicts is, "The challenge is not getting clean and sober. It's staying clean and sober." So, regardless of what personal recovery journey an addict takes, "rewiring" the mind through meditation, moving the body more with yoga or exercise, and changing the diet can help put addicts on a non-traditional recovery path to keep themselves free of their addictions.
Photo Credit: Pixabay.com
written by:
Kimberly Hayes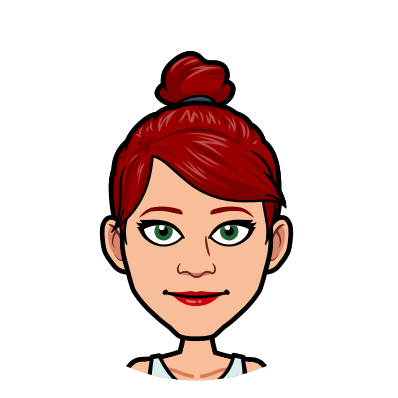 Chief Blogger